Podcast: Play in new window | Download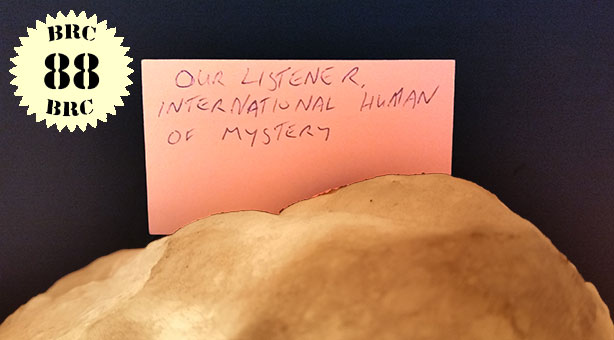 What if, rather than using the standard approach to a numbers station, someone recruited a bunch of community radio and music enthusiasts, handed them the keys to a station, and said "Go Nuts, Kids. Have fun. Oh, and can you play this at 8pm?".
The communications medium of the revolution isn't letters or phone calls; It's a bunch of counter-culture types in an old bus, transmitting their pirate radio messages of rock & roll, societal change, and instructions for the movements and activities of resistance cells.
We develop the business case for a Aggregated Untraceable Intelligence Broadcast Provider.
In which we decide that the Big Red Couch is Intellectual Drāno.
In the near future, the AI advertising bot wants you to be happy, but all it has to go on is the reports from your various Internet Of Things appliances, and it can only communicate with you by tweaking the advertising it sends your way.
Podcasts inadvertently become the cultural touchstones of a society.